Surgical Residency in Pakistan: How to Move Forward?
Keywords:
surgical training, Pakistan, residency
Abstract
Surgical training still remains a challenging aspect owing to multifactorial reasons. Rapidly evolving surgical techniques, rapid shift to technology and local circumstances make it difficult to standardize surgical training around the world. The rising number of residents, lesser number of training opportunities to operate and ethical issues influence on quality of surgical training. These factors to varying extents are affecting quality of surgical training around the world. There are however some additional factors which are drastically affecting the quality of surgical training in Pakistani perspective. Uniform application of standardized structured training, need to continuously evolve on composition of structured training process, quality assurance of training and assessment and transparent, just and optimal trainee selection process are various areas where we need to focus on.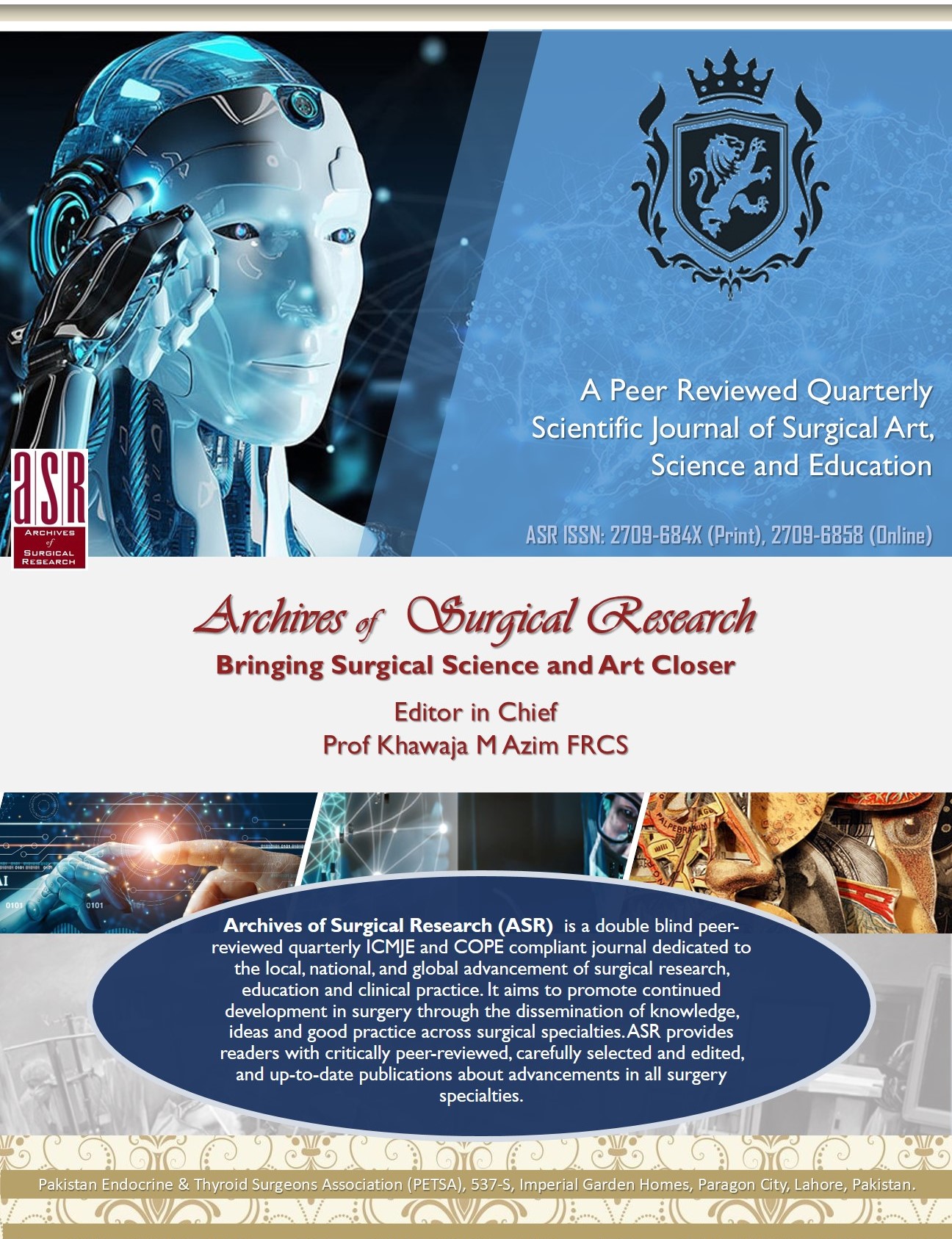 Downloads
How to Cite
Azim, K. M. (2021). Surgical Residency in Pakistan: How to Move Forward?. Archives of Surgical Research, 2(1), 1-2. Retrieved from http://archivessr.com/index.php/asr/article/view/83
License
Copyright (c) 2021 Khwaja M Azim
This work is licensed under a Creative Commons Attribution-NonCommercial-NoDerivatives 4.0 International License.