Key Performance Indicators of Anesthetic Practice: A Clinical Audit
Keywords:
Key performance indicators, post-operative nausea & vomiting, post-operative pain, hypothermia
Abstract
Anesthesia is one of the essential requirement before most of surgical procedure. This perioperative medicine practice require skill, training and implementation of standards. Various tools have been used for monitoring of clinical practice standards. These practice standards and performance indicators could be either from pre-anesthesia optimization, perioperative management, or post-operative outcome. This clinical audit was carried out at a tertiary care teaching hospital. Three key performance indicators were selected including incidence of 1) postoperative nausea & vomiting, 2) post-operative pain and 3) hypothermia. This audit highlighted requirement of improvement in practice for optimum pain management in general surgery and orthopedic cases as well as adequate management of hypothermia in elderly patients.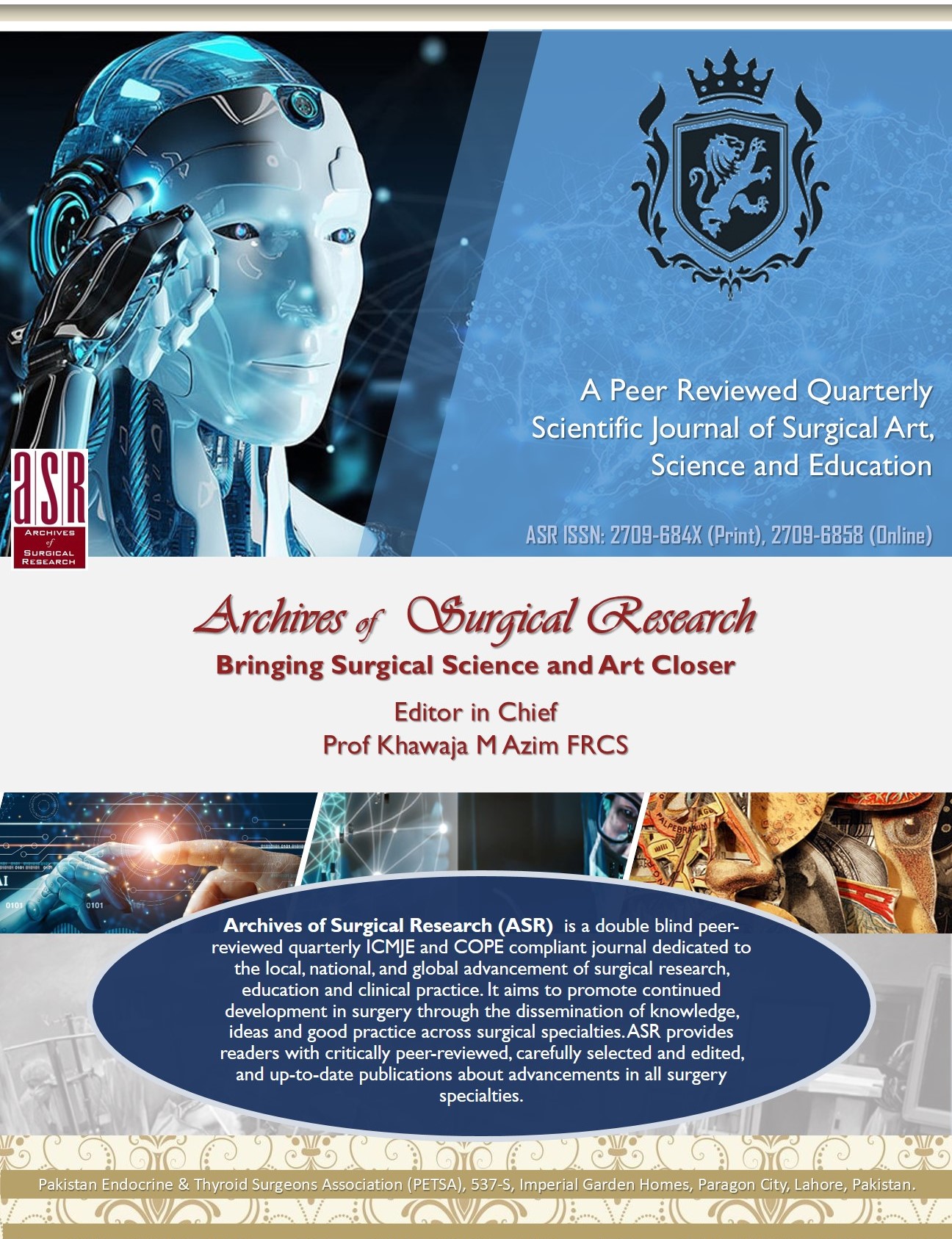 Downloads
How to Cite
Bashir, A., Aslam, I. ., Waseem, A., Kazmi, I. H., & Mubeen, M. (2021). Key Performance Indicators of Anesthetic Practice: A Clinical Audit. Archives of Surgical Research, 2(1), 23-25. Retrieved from http://archivessr.com/index.php/asr/article/view/78
License
Copyright (c) 2021 Aamir Bashir, Imran Aslam, Aamir Waseem, Itrat Hussain Kazmi, Muhammad Mubeen
This work is licensed under a Creative Commons Attribution-NonCommercial-NoDerivatives 4.0 International License.