Management of A Patient with Severe Supra-Glottic Oedema after Thyroid Surgery
Keywords:
Airway Managment, Thyroidectomy, Supra-glottic edema
Abstract
Post thyroidectomy respiratory complications are rare but life threatening conditions. They need prompt recognition and early management to avoid catastrophic situation. The reason for respiratory complications are multifactorial ranging from throat oedema to haematoma compressing the airway. This is a case of middle aged man who underwent thyroidectomy for large compressing goitre. He developed stridor after recovery from general anaesthesia and extubation. He required re-intubation, elective ventilation in intensive care unit and tracheostomy on following day due to failure of extubation trial because of severe supra-glottic oedema. Patient was successfully weaned off from mechanical ventilator support later on and discharged home safely.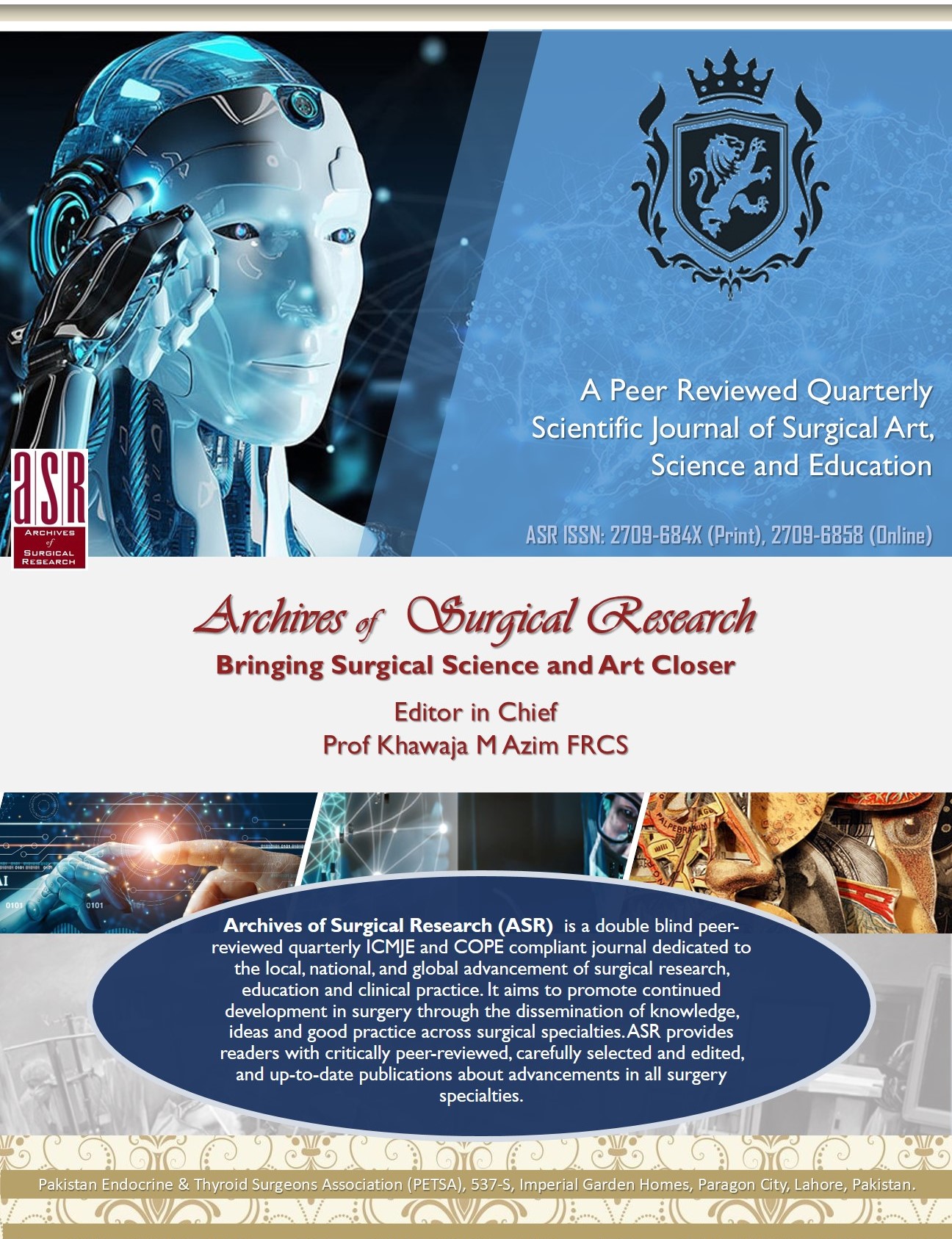 Downloads
License
Copyright (c) 2021 Imran Aslam, Aamir Bashir, Aamir Waseem, Itrat kazmi, Muhammad Mubeen
This work is licensed under a Creative Commons Attribution-NonCommercial-NoDerivatives 4.0 International License.