Lipoma of Colon Presenting with Intestinal Obstruction: A Rare Entity
Keywords:
lipoma, colon, intussusception, volvulus, hemicolectomy
Abstract
Lipomas are the most common benign tumors affecting the soft tissues[1]. Lipomas of GIT are rare. They are usually sub mucosal, but rarely involve the muscle layer or serosa[1]. Most of sub mucosal lipomas of GIT are present in the colon (65-75%), small intestine (25%) and rarely in stomach or jejunum. These lesions are usually asymptomatic and are rarely incidentally found on autopsies[1]. During lifetime, they are detected when they cause intussusception and obstructive symptoms. Rarely they become ulcerated and cause symptoms[1]. Present case report is of a 50years old female who came complaining of sudden onset of severe lower abdominal pain. Diagnosed with possible sub mucosal lipoma of ascending colon with intraluminal extension and associated intussusception on CT abdomen with contrast. She was operated and histopathology examination confirmed the diagnosis.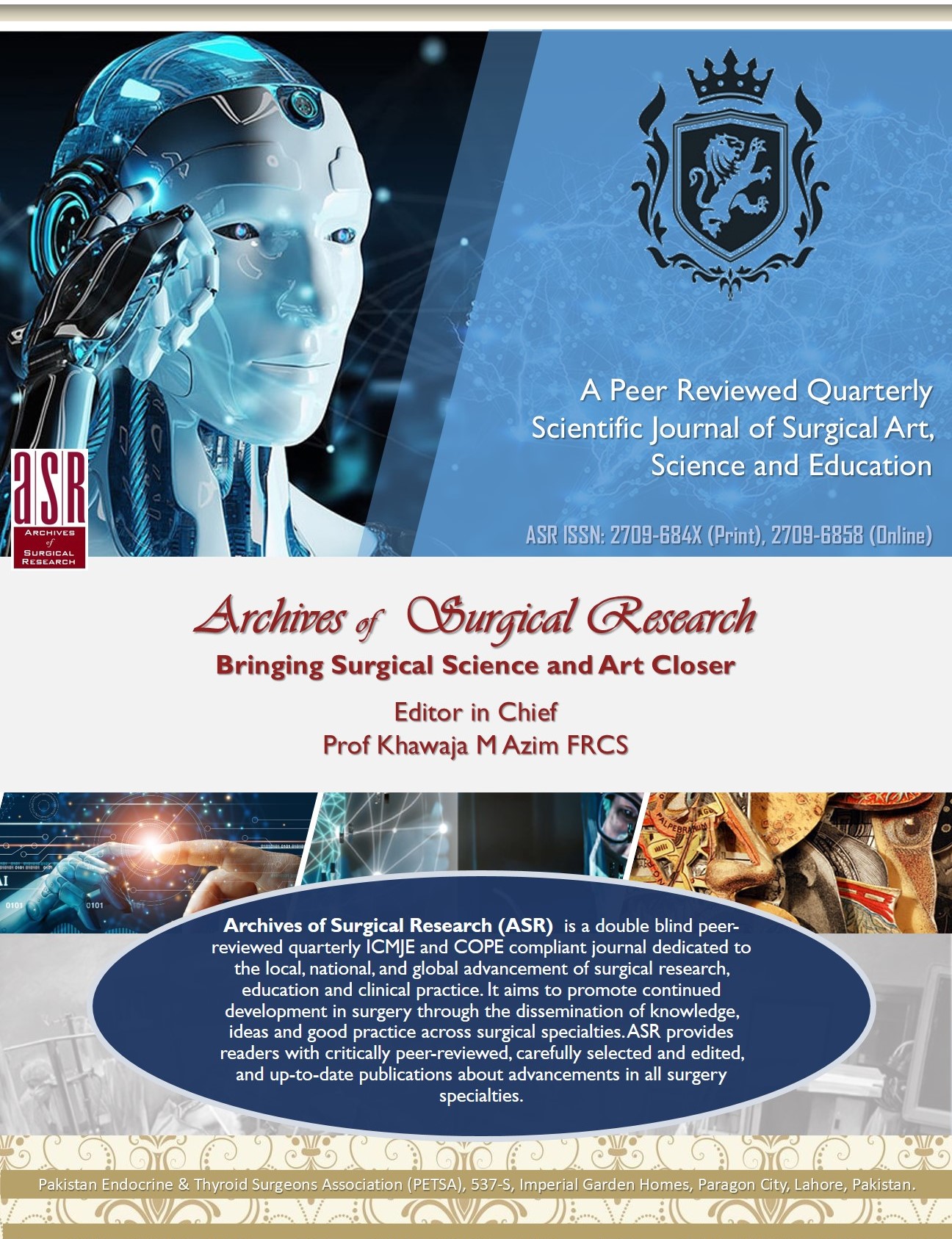 Downloads
How to Cite
Muhammad tauseef asghar, M. T. A., Fatima, N., & Dastgir, M. . (2021). Lipoma of Colon Presenting with Intestinal Obstruction: A Rare Entity. Archives of Surgical Research, 2(1), 35-37. Retrieved from http://archivessr.com/index.php/asr/article/view/64
License
Copyright (c) 2021 Muhammad Tauseef Asghar, Nayab Fatima, Maira Dastgir
This work is licensed under a Creative Commons Attribution-NonCommercial-NoDerivatives 4.0 International License.